Doctorante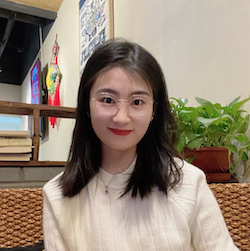 jianxin.liu@ulb.be


Adresse courrier :
ULB - Campus du Solbosch
Avenue F.D. Roosevelt, 50 - CP 124
1050 Bruxelles

Adresse visiteur :
Bâtiment S, 11è étage - Bureau : S11.111
Avenue Jeanne, 44
1050 Bruxelles
Bio
Jianxin Liu is a Ph.D. candidate at Beihang University, where she specializes in education economy and management, with a particular focus on postgraduate education management.
In 2023, she is honored to receive a scholarship from the State Scholarship Fund through a rigorous academic evaluation process organized by the China Scholarship Council. This scholarship grants her the opportunity to further her studies as a visiting Ph.D. student at ULB, from October 2023 to October 2024.
Her research interests lie in exploring the impact of team culture on doctoral students' behavior. She is deeply fascinated by the dynamics of postgraduate education and the potential influence that a supportive team culture can have on the success and well-being of doctoral students.
Through her research, she aims to contribute to the field of higher education management by shedding light on the importance of fostering a positive and collaborative team culture within academic institutions.
Outside of her academic pursuits, Jianxin leads a well-rounded and diverse life. She finds solace and inspiration in the beauty of music, enjoys exploring new destinations through travel, and immerses herself in the captivating world of literature. Additionally, she finds joy in the culinary arts, actively participating in volunteer work, and engaging in various other hobbies and interests.

Publications
Download the pdf here



Research topic
Postgraduate education management

Culture and behavior

Creativity and innovation

Art venues in universities
Research field
Higher education administration

Cultural governance

Aesthetic education

CV
Download it
here
Mis à jour le 20 septembre 2023